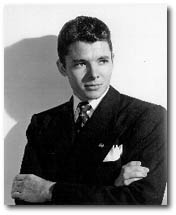 audie l. murphy
(one of my heroes)
june 20, 1924 - may 28, 1971
audie murphy was a war hero and a movie star.
he was a characteristically modest poor kid from texas who only 5'5" and became the most decorated gi of wwii - serving in 7 different campaigns in italy and in france.
cited time and again for heroism in battle, ultimately receiving this country's highest award for action above and beyond the call of duty: the congressional medal of honor.
after the war he went to hollywood and starred in dozens of motion pictures and several television shows.
audie is compared to the most popular wwi war hero, sergeant york.
audie leon murphy died in a plane crash in 1971 at the age of 46. audie murphy remains a unique figure in modern america because of his significant presence in both our military history and our popular culture.
read his biography! you'll be glad you did.


add this site to your favorites


click here to invite your friends to this web site