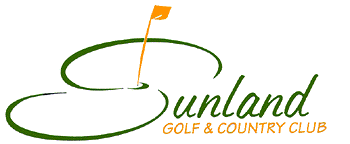 jess taylor was born april 29, 1901. he is primarily remembered as a visionary developer of the sunland golf & country club.

his youth was spent in sequim, washington, where he lived with his 3 brothers (stanley, wilfred, clarence) and 2 sisters (grace & elsie). his father, archibald nicholas "a.n." taylor was an educator.

during his youth in sequim, he attended the dungeness grade school where he and life long friend dean cook, formed a band. jess was a tenor, also playing trombone and piano. dean also sang and played the banjo.

he attended the university of california berkley. the summers were spent on the yukon river working on a stern wheeler with his pet bear "duke." during the slack winter months he modeled tuxes for a large clothing chain on the west coast.

in 1932 he married dorcas leslie, a university of washington graduate. jess and his wife then returned to the taylor family farm in sequim washington, where he became not only a very successful dairy farmer and community activist, and in his later life, a visionary developer whose enthusiasm and zest for life brought a good deal of fame to the sequim valley.
jess taylor's older brother wilfred, graduated from harvard, becoming an economics professor at university of california. jess' oldest brother, clarence, was one of founders of the big bear clothing line. jess' younger brother stanley, was one of the youngest ever graduate from the university of washington school of law.
jess was survived by his wife, dorcas taylor, also a community activist and artist, and his youngest brother stanley, sister elsie, son peter taylor, md - orthopedic surgeon, and 3 grandchildren: megan taylor, brian taylor and scott taylor.
jess passed away in may of 1970. a plaque honors his name in the sunland club house, and the main road through sunland is called "taylor blvd," in recognition of his contributions to the community.